v. February 21, 2021
UNO7 POLLIMATT - your knowledg factory
Spread images on the Internet:
Please spread the word... these web addresses (on Facebook, Instagram, Twitter, forums, etc.).
---
---
»
NATROSSA - Tele-Service health
(MC:)
YAA-AMENU-EN
EN
!DE!
FR
»
alternate economic knowledge
(MC:)
VAE-AMENU-EN
EN
!DE!
FR
»
Buy the future: 100 ++ projects
(MC:)
ECK-AMENU-EN
!EN!
DE
FR
ES
»
Climate future: Funding truth analysis
(MC:)
TER-CLIMF-EN
!EN!
---
read this page in
50 other languages
"THE" Internet becomes "YOUR" Internet.
---
Through the (MC) code: You too can now become a web publisher.
1. You enter a text on some website that is included by Google in its index (nearly all active sites).
(Social networks: Mostly not indexed by Google.)

2. You choose a topic from the many topics of the platform family.
Write somewhere else your text about this topic.

3. Insert the (MC) code somewhre in your text.
Insert in your text the web address of our platform page where you saw this code (MC:) ....
Your Quesions?
---
Also your videos and podcasts!
What is the (MC) Media-Code?
The result? Via Google!
What is "POLLIMATT"? UNO7?
Social Networks? Facebook etc.?
Good idea.
You won't?
Yes, you are the boss! Let others work for you. With your donation of 50 Euro / 50 USD you can simply note the (MC)-code of your desired topic!
Please support the expansion of the Websites for the definition of rational politics for democracy, freedom, education, creativity, science, economy, innovation:
Your small donation and your job is done.
---
Per 50 USD / Euro increase in the total amount of all donations: One textual analysis will be newly created or an earlier one will be fundamentally revised.


"Your donation really has some impact",

no matter how much you contribute.
---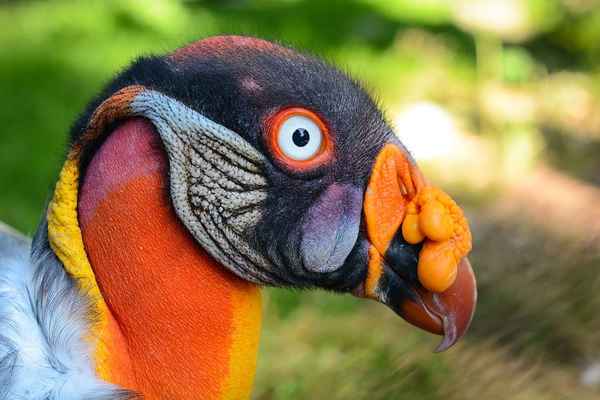 INFOS7 INNOVATION - knowing everything about the future
► infos7.org/node/11
---
Knowledge? - Wisdom! - Platform for lateral thinkers.
► volxweb.org/node/11
---
collective petitions
► und7.org/node/11
crowdfunding for a more intelligent world
► und7.org/node/71
Also your crowdfunding? Also your petition?
► und7.org/pen/civv-en.htm
---
Before elections: Rating the qualification of your candidates and political parties. (since 2003)
► vox7.com/inde-en.htm
---

Current: CORONA: How far real, how far manipulation? .
► vox7.com/cvvx-en.htm
---
Truth "Guarantee"
Please report any errors to:
ok @ uno7 .com
(address to type manually - cannot be copied)
Rectification: Usually immediate.
Errors? Unavoidable with 1000s of individual information. - Modification requests are also respected: "is unbalanced", "I feel offended".
About 1x per month: Link list "new!"
---
Simply an e-mail to:
ok @ prof7.com
The subject:
!!PROF!!
---
Text field: Desired topics; address. 2 examples:
_A_ _E_ _M_ _R_ _T_ _W_ <denis@gmal.com>
_E_ _W_ <denise@hotmal.com>
---
Selectable theme groups:
_A_ Rational politics! Economy! Cut taxes in half!
_E_ Nature; energy; climate protection. Without utopians.
_M_ Internet: Freedom without censorship.
_R_ Family property: buy, share, bequeath.
_T_ A car for everyone? Problems and solutions.
_W_ "Healthy up to 100!" (Enough for you?) - (And currently: Corona - all truths / lies.)
---
"How do I change my favourite subjects?"
Just send in a new registration.
"How do I cancel?"
Simply send back with:
_STOP_
---
Software robots handle everything:
Data protection is optimised
---
purchase = donation
for author work + e-book extension.
---
Pedro Rosso's E-Books:
(in German language: Switch on page top to "DE"!)
New. Some available, others very soon.
---
---
"Opt.Covernm." =avail.
(German; soon also Engl.)
▲ VAK-OPTAT -TOP 20€
▲ VAK-OPTAM - MAESTRO 50€
---
"Economics" =avail.
(German; soon also Engl.)
▲ VAE-STUDAT -TOP 20€
▲ VAE-STUDAM - MAESTRO 50€
---
"Future..." =avail.
(German; soon also Engl.)
▲ KCC-FUTAT -TOP 20€
▲ KCC-FUTAM - MAESTRO 50€
---
"Archetypes" =avail.
(English, German)
▲ KBA-ARCAT -TOP 20€
▲ KBA-ARCAM - MAESTRO 50€
---
"Centen." =avail.
(German, soon also English)
▲ YAA-CENTAT -TOP 20€
▲ YAA-CENTAM - MAESTRO 50€
---
"SPHINX" =available:
(English, German)
▲ KKS-CLASBASAT -TOP 20€
▲ KKS-CLASBASAM - MAESTRO 50€
---
purchase = donation
for author work + e-book extension.
---
About the e-books:
Almost everything is new
(created 2017...2021).
Non-commercial
... is sponsored by third parties.
They are "meritorious goods" - with no prospect of profit and that's fine for ideal purposes.
Therefore: "Purchase = Donation".
Version "TOP": (20 USD)
Version "MAESTRO": (50 USD): Identical, but:
... Text requests are possible, see below.
Previous payments:
How can they be credited?
Additional services:
Update: 12 months. Free of charge.
If Amazon order:
(~10 €):
Your wishes to the author:
Extension wishes?
(to authors)
"POLLIMATT"?
From the Greek "polymath" = multidisciplinary thinker.
"UNO7"?
Citizens "UN"ited for "O"pposition - every day.
No "like" buttons for Fa...book, Twit... etc.?
uno7.org/ptw-nonets-en.htm
Why no Like-buttons for VACEPOOK, DWITTER, FOOGLE+ and all the others (on most media sites coordinated here)?
uno7.org/ptw-nonets-en.htm
Only if these competitors pay us the usual 0.40 US$/EUR per click.
Cookies information: Also there.
The US data center/server holding/sending this site is submitted to US legislation.

The required privacy statement: "This site does not store/use/sell visitor data. But Internet advertisers typically store user profiles by cookies... can be wiped out by monthly cooky removal with your browser tools."
The site content respects the legislations of all major countries worldwide. In case of any supposed legal need in any major country for modification, please send a corresponding email suggestion. ok @ uno7.com
© Content + proprietary software: Copyright 1996 - 2021 CYB.PLAN.SOFTEX_Ltd_, _London_, +_author (for_own_content).


HTML5

_CERTIFIED_


HTML5 + PERL ... this linked with external software in PHP, as far as the URL address contains: /node/ --- Photos: Wikimedia Commons, Pixabay, editor photos, + some others. - All photos should soon include the source specification. We are working on this.